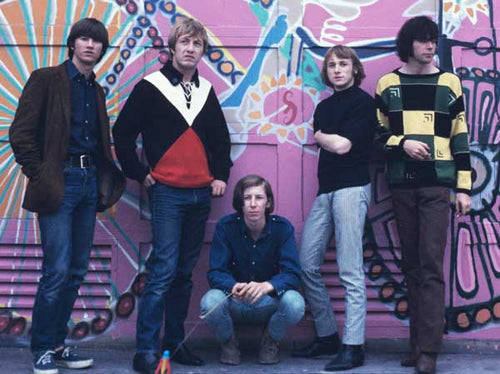 Tue, May 01, 18
Buffalo Springfield Albums Newly Remasterd
For 
What's That Sound?
The Complete Albums Collection
Boxed Set Includes Stereo Mixes Of The Band's Three Studio Albums, Plus Mono Mixes For Buffalo Springfield And Buffalo Springfield Again
High Resolution Streaming And Downloads Will Be Available Through www.neilyoungarchives.com
CD And Limited-Edition Vinyl Sets Will Be Available On June 29 From Rhino, In Celebration Of The 50th Anniversary Of Buffalo Springfield's Final Concert
Listen To The Newly Remastered Version Of "For What It's Worth" HERE
LOS ANGELES – Before playing its final show on May 5, 1968, Buffalo Springfield released three studio albums on ATCO during an intense, two-year creative burst. Those albums – Buffalo Springfield, Buffalo Springfield Again, and Last Time Around – have been newly remastered from the original analog tapes under the auspices of Neil Young for the new boxed set: WHAT'S THAT SOUND? THE COMPLETE ALBUMS COLLECTION.
The set includes stereo mixes of all three albums, plus mono mixes for Buffalo Springfield and Buffalo Springfield Again, and will be available on June 29 from Rhino as a five-CD set for $39.98 and will also be on digital download and streaming services. High resolution streaming and downloads will be available through  www.neilyoungarchives.com.
On the same date, the albums will also be released – for the first time ever – on 180-gram vinyl as part of a limited-edition set of 5,000 copies for $114.98. The 5-LP box features the same mono and stereo mixes as the CD set, presented in sleeves and gatefolds that faithfully re-create the original releases.