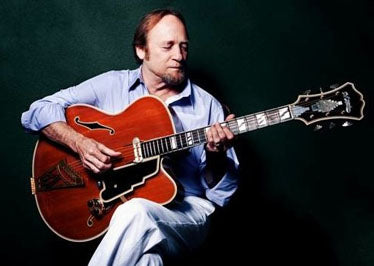 Wed, Feb 11, 15
Stephen Stills Says Neil Young Will Play His Annual Autism Benefit
Feb. 11, 2015
New Rides Album Due in May
Stephen Stills has revealed that the third annual Light Up the Blues benefit concert will be held on April 25 at the Pantages Theatre in Hollywood.  The folk-rock great will perform at the event along with his old Buffalo Springfield and Crosby, Stills, Nash & Young band mate Neil Young, alt-country artist Steve Earle and singer/songwriter Shawn Colvin.
In addition, comic actor and musician Jack Black will serve as the evening's master of ceremonies.  Light Up the Blues benefit, which raises funds for the Autism Speaks organization, is organized by Stills and his wife, Kristen.  During a recent pre-Grammy event, Stephen talked about the challenges of putting together a lineup for the show.
"Oh boy, that's like throwing spaghetti at the wall," he declared.  "You start calling and you take a big, deep breath and ask.  And, I'm amazed when they say, 'Oh yeah, I'd love to do that.'"
Stills noted that many of his contemporaries have children on the autism spectrum, and maintained that playing the benefit is "a wonderful experience."  The Autism Speaks organization funds research and supports advocacy efforts for people affected by the disorder and their families.  You can find out more information at AutismSpeaks.org.
Meanwhile, Stills also told reporters that he's just completed the second album by his blues-rock supergroup The Rides, which also features guitarist Kenny Wayne Shepherd and former Electric Flag keyboardist Barry Goldberg.
"It's bad to the bone, and it'll be out in May," Stephen reported, adding, "I don't know what we're gonna call it yet."
Stills said the band worked with veteran studio engineer Ed Cherney, whose credits include albums by The Rolling Stones and many other famous artists.  Stephen explained that in listening to The Rides' new material being played back, he expected to hear Mick Jagger's voice come blasting out of the speakers.
Stills also pointed out that the band completed work on the record very quickly.  "It was really a shock," he said.  "It just was easy as pie."
The Rides' debut album, Can't Get Enough, was released in 2013.  The record included a mix of original songs and blues classics, as well as covers of tunes by Neil Young and Iggy Pop and the Stooges.