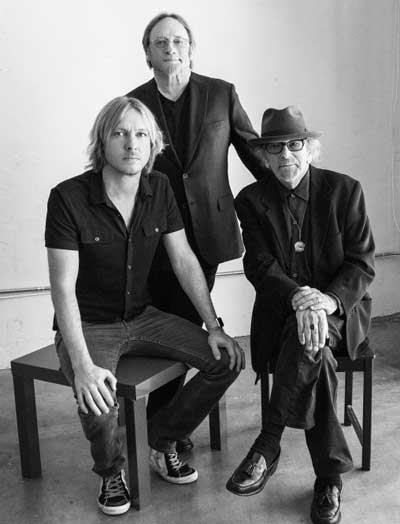 Tue, May 10, 16
Grateful Web - The Rides Live from the Heartland
The Rides, featuring Stephen Stills, Kenny Wayne Shephard and Barry Goldberg personifies a blues supergroup that has no upper-limits.
Location: The Star Plaza, Merrillville, Indiana
On this Mother's Day evening midwest fans were treated to an exceptional night of rockin' blues from some of the greatest talents to ever hit the stage. Goldberg's achievements alone are a living history of late 20th century blues and rock music having his songs recorded by artists ranging from Joe Cocker, Rod Stewart, B.J. Thomas to Steve Miller. And as a teen he was sitting in with Otis Rush, Muddy Waters and Howlin' Wolf. Stack that up with two time Rock and Roll Hall of Famer Stephen Stills' accomplishments (Crosby, Stills, Nash and Young, Buffalo Springfield). Then add Kenny Wayne Shapherd's self-taught drive inspried by a mesmerizing encounter with Stevie Ray Vaughan at the age of seven. Shepherd laddered up 7 singles on the top 10 as well as holding the longest running record on Billboards' blues chart for 'Trouble Is'. This is an unstoppable focrce of nature.
The Rides are out touring as their newest, and second release 'Pieced Arrow' that has just been released. This is the follow up to thier 2013 debut 'Can't Get Enough'.
Set list highlights included 'Talk to Me Baby', Barry's orginal 'Can't Get Enough', 'Perpetual World', 'Don't Want Lies', from the new release, Shepard's hit 'Blue on Black', Still's classic ' Love the One You're With' and closing encore 'Rockin' in the Free World'.
Opening act Hamish Anderson is an incriedble talent to keep you ear out on as he is the embodiment of the next generation of blues. If anyone can hold the momentual task of warming up a crowd for The Rides, he did