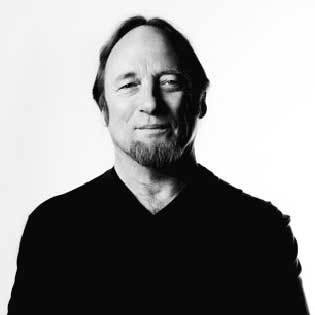 Thu, Apr 20, 17
Autism Speaks Benefit Light Up The Blues Announces It Will Postpone Its Annual Concert Until 2018
With Autism Awareness Month beginning, Los Angeles-based annual Autism Speaks benefit concert Light Up The Blues announces it will not be hosting an event this year.
Co-hosts Kristen and Stephen Stills said: "Stephen and I are so grateful for the overwhelming demand for tickets and support for Light Up The Blues this year. While it has left a hole in our heart, we have made the decision to not host our beloved benefit for 2017 and wanted to let all our family, friends, and fans know. After four extremely successful Light Up The Blues concerts, we will take 2017 to focus and expand our fundraising campaign efforts and resources to better serve the international autism community. We will return in 2018 energized to again Light It Up Blue."
We invite our Light Up The Blues community network to join us by liking our Facebook Fan Page, where they can watch for future announcements and post their favorite concert moments: https://www.facebook.com/LightUpTheBlues
Light Up The Blues Concert—An Evening of Music to Benefit Autism Speaks celebrated its 4th annual event last year at The Hollywood Pantages Theatre with Neil Young, The Rides (featuring Stephen Stills, Kenny Wayne Shepherd, and Barry Goldberg), Jakob Dylan, The War On Drugs, Nikka Costa, Chris Stills and emcee Jack Black, plus three artists with autism: Nikki Nik, Soulshocka, and Kyle Cousins, and many special guests. Past years have included performances from Crosby, Stills & Nash, Ryan Adams, John Mayer, Don Felder, Rickie Lee Jones, Lucinda Williams, Brandi Carlile, Shawn Colvin, The White Buffalo, Steve Earle, Chris Stills, Spencer Harte featuring Petra Haden, Nick Guzman and Matt Savage.
Each year, the event spotlights Light It Up Blue, Autism Speaks' annual global awareness and fundraising campaign, which is celebrated by the international autism community on April 2nd, World Autism Awareness Day, and throughout Autism Awareness Month in April. Light Up The Blues celebrates the many gifts of individuals with autism, while supporting Autism Speaks in their mission to raise awareness and support their successful advocacy on behalf of all those who navigate through the journey of Autism. Proceeds from the Light Up The Blues Concert will go towards Autism Speaks' research and advocacy efforts for families and individuals impacted by the disorder.
To date, Light Up The Blues has grossed over $1.3M for Autism Speaks.
About Autism
Autism is a general term used to describe a group of complex developmental brain disorders – autism spectrum disorders – caused by a combination of genes and environmental influences. These disorders are characterized, in varying degrees, by communication difficulties, social and behavioral challenges, and repetitive behaviors. An estimated 1 in 68 children in the U.S. is on the autism spectrum.
About Autism Speaks
Autism Speaks is the world's leading autism science and advocacy organization. It is dedicated to funding research into the causes, prevention, treatments and a cure for autism; increasing awareness of autism spectrum disorders; and advocating for the needs of individuals with autism and their families. Autism Speaks was founded in February 2005 by Suzanne and Bob Wright, the grandparents of a child with autism. Since its inception, Autism Speaks has committed more than $570 million to its mission, the majority in science and medical research. On the global front, Autism Speaks has established partnerships in more than 70 countries on five continents to foster international research, services and awareness.
To learn more about Autism Speaks, please visit AutismSpeaks.org.