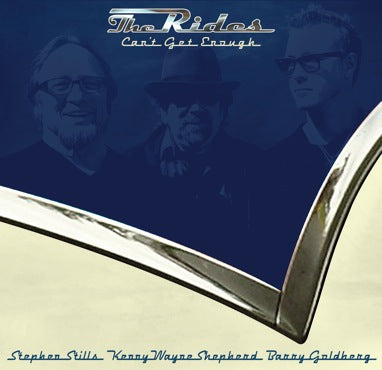 Wed, May 22, 13
The Rides Blues-Rock Summit
The Rides - A Blues-Rock Summit formed by Stephen Stills, Kenny Wayne Shepherd And Barry Goldberg. Debut Album "Can't Get Enough" set for release on August 26 on Provogue Records.
Featuring four co-written originals, a handful of covers, and a vintage, previously unrecorded Stills gem, Can't Get Enough was inspired by—and is an homage to—the now-classic 1968 album Super Session, which featured Stills on guitar on one side, and the late Mike Bloomfield on the other (Bloomfield had founded Electric Flag with Goldberg, who also played on Super Session, as did Blood, Sweat & Tears keyboardist Al Kooper ). As The Rides bring a historic and distinctively American musical form into the 21st century, Stills calls them "the blues band of my dreams."
The Rides will embark on a world tour beginning in September. Dates TBD.