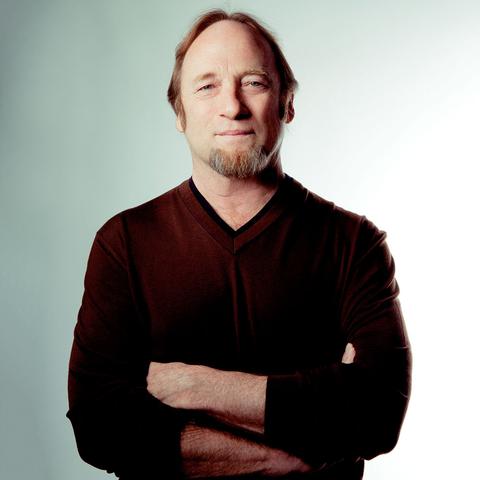 Mon, Mar 31, 14
Stephen Stills and Kevin Spacey Join Line Up For Rainforest Fund Benefit Concert
The 25th Anniversary of the Rainforest Fund Will Be Celebrated at New York City's Carnegie Hall with The Revlon Concert Featuring Performances by Renowned Artists
In celebration of the 25th anniversary of the Rainforest Fund, co-founders Sting and Trudie Styler are pleased to announce that they will be joined on stage by Kevin Spacey, Stephen Stills, Alessandra Ferri, and Herman Cornejo in addition to previously announced performers Paul Simon, James Taylor, Renee Fleming, Dionne Warwick, Chris Botti, and Ivy Levan for the Revlon Rainforest Fund Benefit concert. This star-studded evening will take place on Thursday, April 17th, 2014 at the Perelman Stage at Carnegie Hall in New York City. Additional talent will be announced at a later date.
These musicians and performers will take to the stage to raise awareness and funds for the important work the Rainforest Fund provides to communities of indigenous peoples throughout Brazil and other countries including Belize, Cameroon, Costa Rica, El Salvador, Guatemala, Guyana, Honduras, Indonesia, Madagascar, Mexico, Nicaragua, Papua New Guinea, Peru, Suriname and Venezuela.
With the generous support of some of the world's most well-known musicians and performers, throughout 18 years of concerts of its kind, the evening continues to be one of the most sought-after tickets of the New York social calendar. Past performers include Elton John, Billy Joel, Bruce Springsteen, Tina Turner, Stevie Wonder, Diana Ross, Bette Midler, Meryl Streep, Bruno Mars, Lady Gaga, Will Ferrell, Jennifer Hudson, and many, many more.
The biennial Rainforest Fund concert provides a major source of funding for the work of the Fund, which was started by Sting and Trudie in 1989, out of a desire to help a community of indigenous Amazonian people in Brazil. Since this humble start, the work of the Fund has expanded to include 23 countries on three continents. Partnering with more than 100 local organizations, The Fund seeks to conserve the environment as well as support hundreds of thousands of indigenous people in their fight to protect their rights to their own land, livelihoods and cultures.
To purchase tickets for the Silver anniversary celebration of the Rainforest Fund, please visit www.carnegiehall.org or call CarnegieCharge at 212-247-7800. To purchase benefit tickets and packages, please email: rainforest@eventassociatesinc.com or call 212-245-6570.